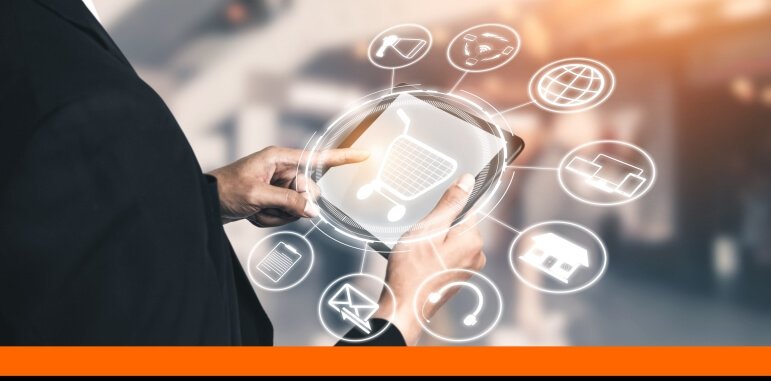 The world of e-commerce is extremely competitive. Businesses are fighting for the same space and online recognition. So you've got to grab your customers – the more, the better – and make them keep coming back to your brand
The simplest way to make the online experience memorable is to help customers find information or complete a transaction as quickly as possible. Here are some ways you can create a pleasant experience for your customers and stay a step ahead of the competition.
Things get harder for people who rely on Google for good organic results. Google's SERP comes up with its 16 main features which are as follows:
1. Optimize for mobile
Mobile Optimization is the top most demand of today as consumers prefers using mobile on the go. Almost 48% of all web pages are getting viewed on mobile as per the Statista report. What's more, all new sites are being indexed using Google's mobile-first indexing. Google's crawling, indexing, and ranking systems will now utilize the mobile version of your page to rank you for mobile-initiated searches.
2. Maximize Loading Speed
Humans are impatient. They have shortened attention spans and expect the rapid responses. Visitors are going to abandon the slow sites.People expect you to offer them a smoother and speedier shopping experience. So if your website fails to upload quickly, you are at risk of losing your customers. The relevant practice that you can do to improve your site loading speed is to compress your CSS, html, javascript and images in your website.
3. Smooth Your Navigation
Poor website navigation will confuse and irritate people. The design should be friendly to guide the customers through your e-store. Bad user navigation will cause you to lose customers. The easy and simple navigational website will allow your shoppers to explore your brand. Provide additional assistance to your customer through search and sort options. And the best way is to enhance your user experience.
4. Create Great Product Information
When you go to buy anything in stores, you closely look at the object to examine it thoroughly. The online world has limitation in this process. And this is the best gap that you can fill to bring trustability among your customers. Highlight the concise and compelling product description with clear photography and the details should be visible.
5. Experiment with Interactive Designn
Give your user the best online experience through interactive design. There are chances that you may lose customers who are visiting on a simple site. Engage actively, interact and automate visitor's experience by improving UI experience. You can add voting, fill out form. Location enters or inserts some simple tools in the website for interactive design.
You are losing customers running your business on a simple site. Cater to the consistent needs of your customers with a seamless online experience through interactive design. It allows you to engage actively, interact, and automate the visitor's experience; thereby improving their UX. Examples of interactive actions include voting, filling out a form, entering a location, using simple tools like budget calculators, or leaving a comment.
6. Implement Simple and Secure Checkout Processes
Once a customer finds a product and decides to buy it, you need to seal the deal as quickly as possible. Improve UX by streamlining the process as much as possible. More importantly, provide a secure environment where customers do not doubt your website. Robust site security guarantees an exceptional browsing experience. For instance, customers are more likely to trust sites with SSL certificates.
7. Use Social Mediaes
Connect with your customers, whatever platform they are on. Maintaining an active presence on multiple platforms helps customer feels valued. Acquire useful feedback about your brand and smoothen out issues that are affecting user's experience. Review field in the website allows customer to relate to one another. People are most likely to make a purchase based on social media referrals as it helps them to develop trust in your brand and clears your doubts.
8. Offer Virtual Assistance
Customers are fond of attention. Posting regular updates on social media, writing useful contents, or uploading videos is the best way to offer assistance to the customers. Using email, phone support and social media are the standard practice. Besides, using 24/7 Assistance such as chatbots and other AI-enabled tools help to enhance customer support as well as customer service.
Final thoughts
The best factor to focus on while building an ecommerce website is to follow the customer-first design approach. They primarily focus on the customer needs giving relevant results and the ways to maximize UI/ UX to leverage better experience. Looking for E-commerce business solution in Dallas, Texas, Gen-next Technologies will help you build the best platform to cater your business needs. Start selling with us today!